Filthy Farmgirl
Regular price
Sale price
$11.91 USD
Unit price
per
Sale
Sold out
Aloha Hula Girl
100% NATURAL 
Coconut Oil is the main ingredient. there are absolutely no detergents, no sulfates, no artificial scents, no synthetic fragrances, no colorizers, and no petroleum products of any kind
ESSENTIAL OILS
The essential oils in our soap smell great and have healing properties that can reduce stress and help to improve skin condition. Our soaps put people in touch with the real world through their senses, and enlivens the otherwise mundane ritual of bathing
LARGE BAR
approximately 3.5 x 2.5 x 1 inch. The bars are handmade in small batches and cut by hand. The size and shape can vary slightly with each bar and they all have a generous weight of more than 5 ounces.
HAND MADE
Made in the USA, Filthy Farmgirl produces skin care products in Puna, Hawaii
No Yucky Stuff!
Soap is not just about getting clean, it's about loving your body and the earth.

Instructions: Remove Grass Skirts until Naked. Find Water. Lather Vigorously...ENJOY!

100% Natural Ingredients: 
Saponified Coconut oil, Shea Butter, Saponified Palm oil, Saponified Castor oil, Saponified Safflower oil, Kosher Vegetable Glycerin, Purified Water, Organic Coconut oil, Jasmine Wax, Jasmine Flowers, Vanilla Powder, Sorbital, Sorbitan oleate, Soy protein. Not tested on animals. Contains no animal products, detergents or yucky stuff!
Share
View full details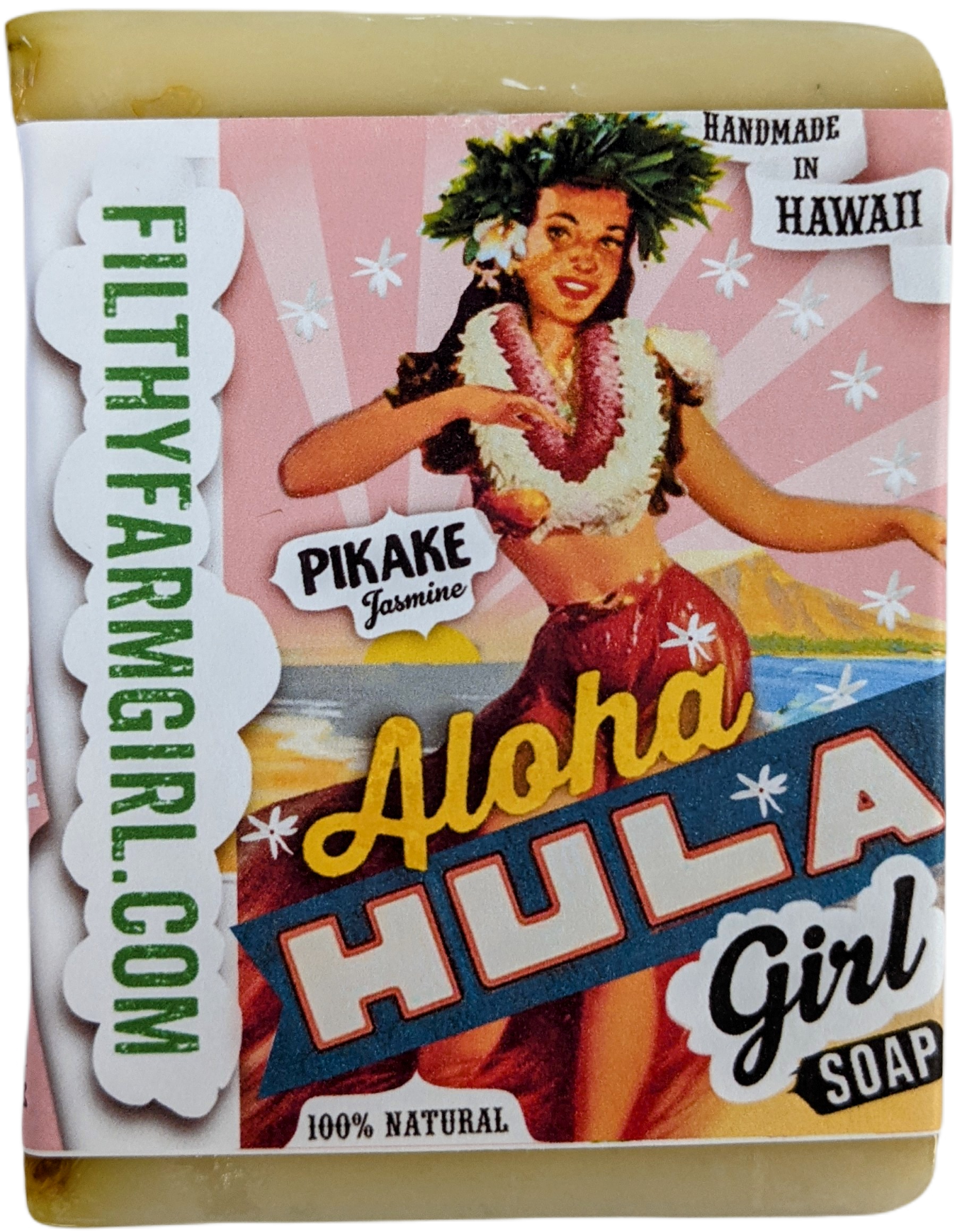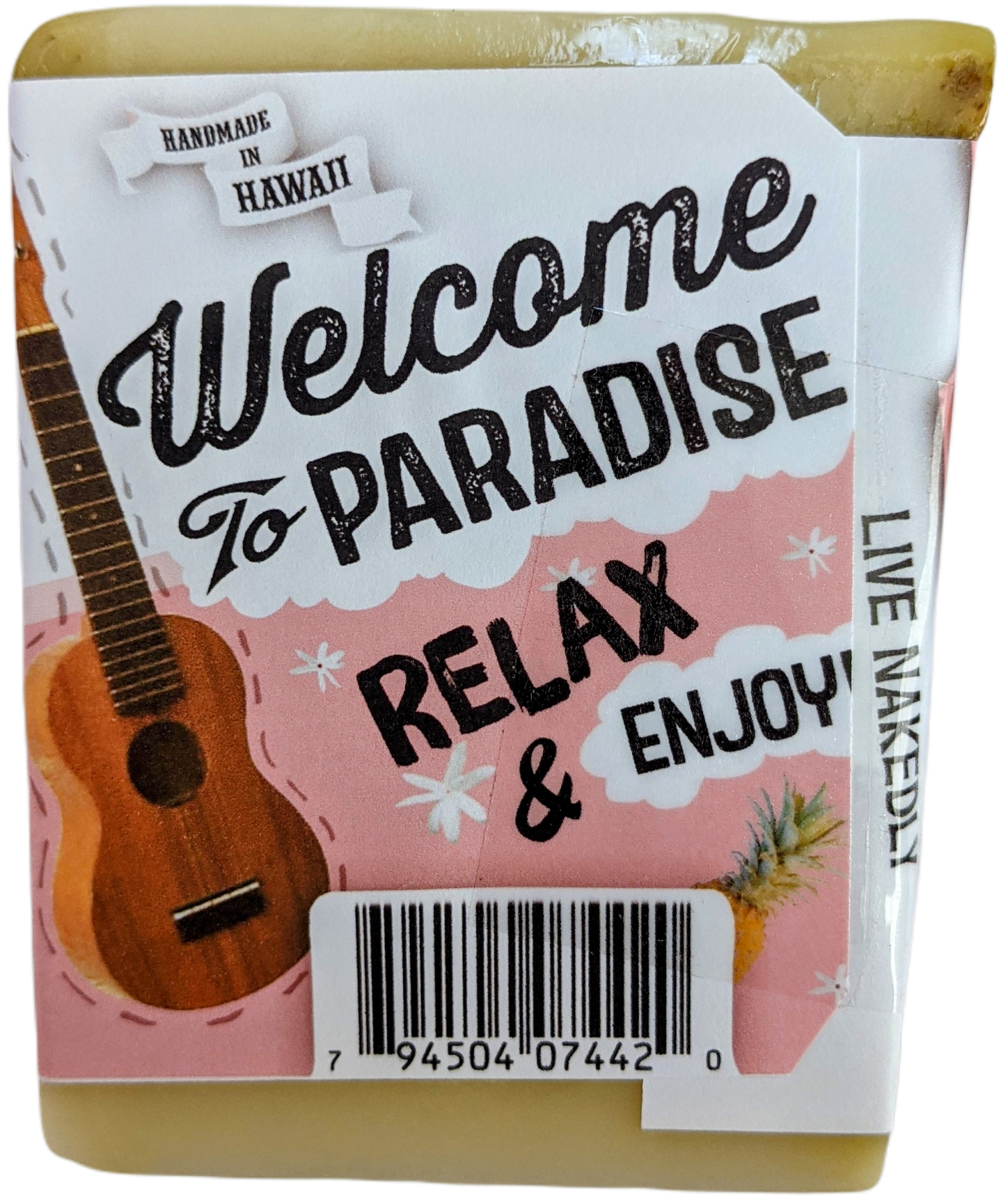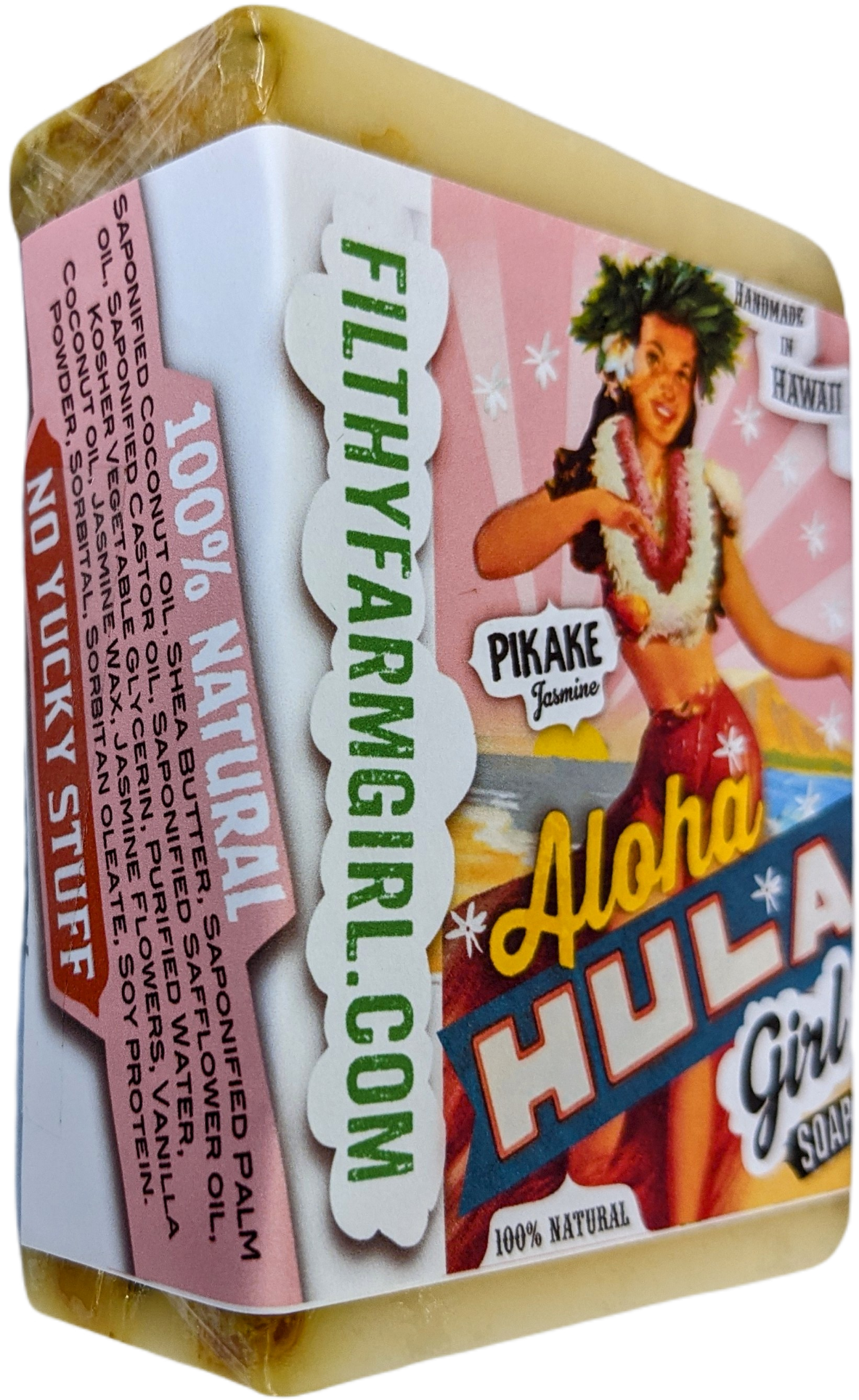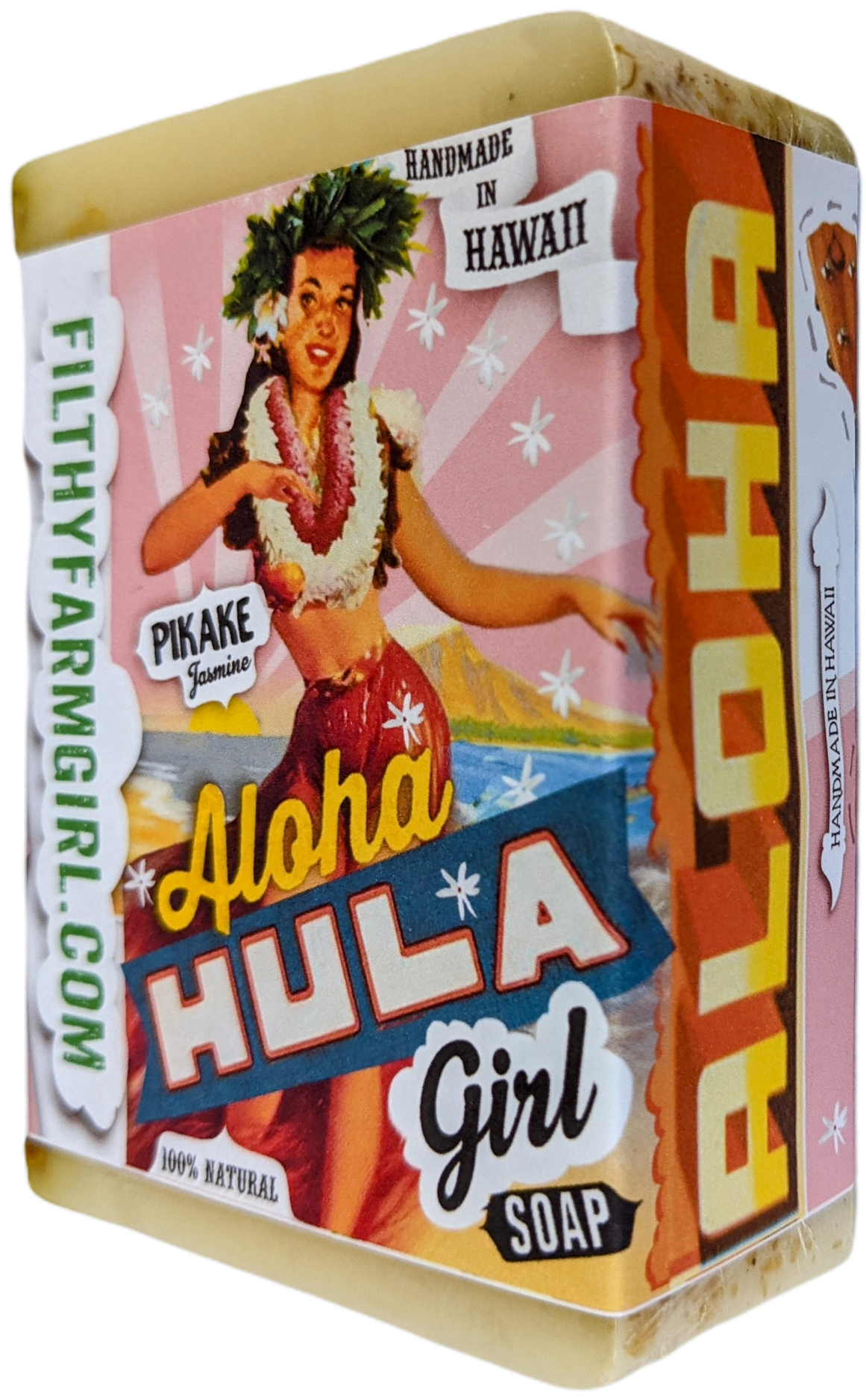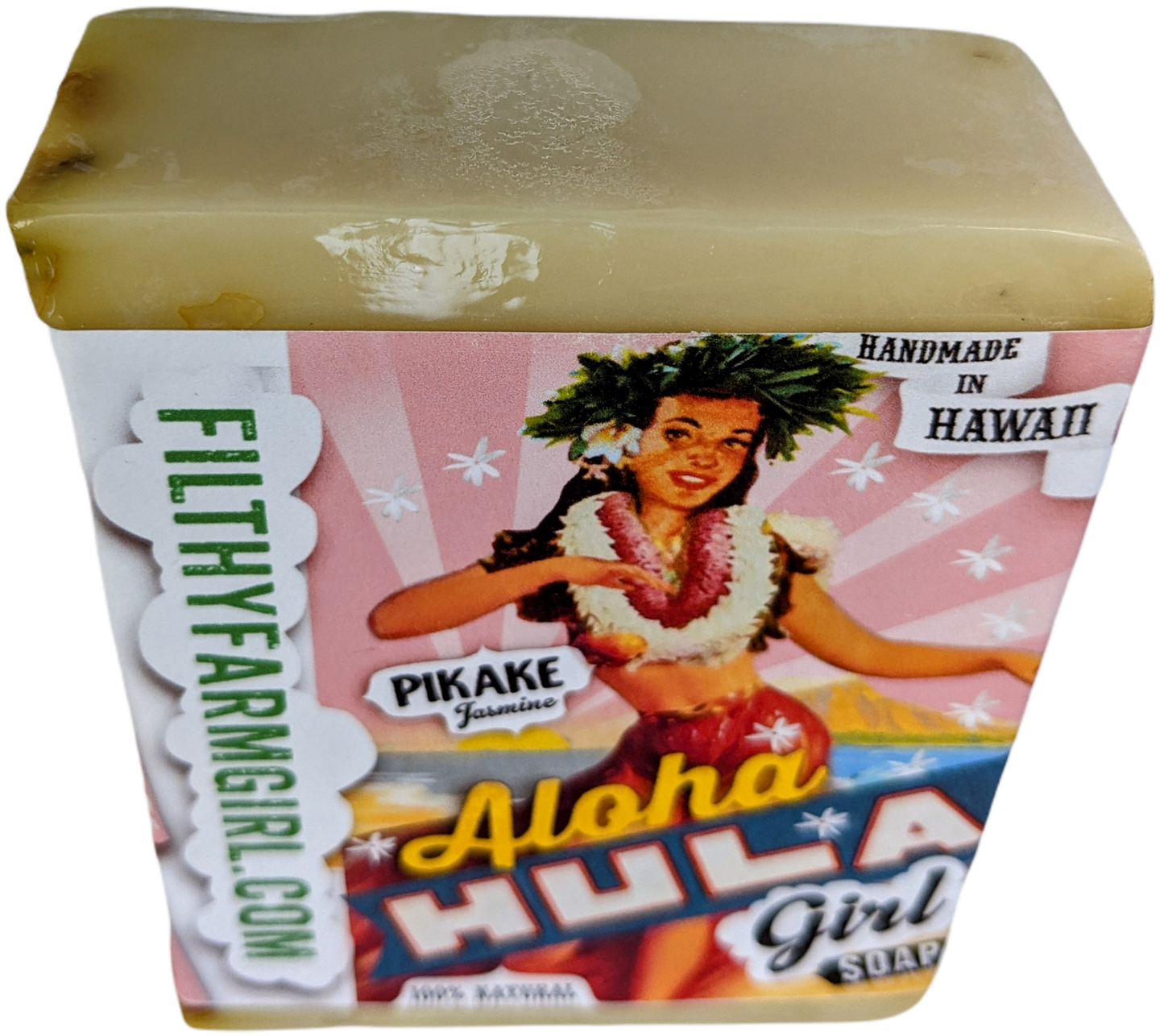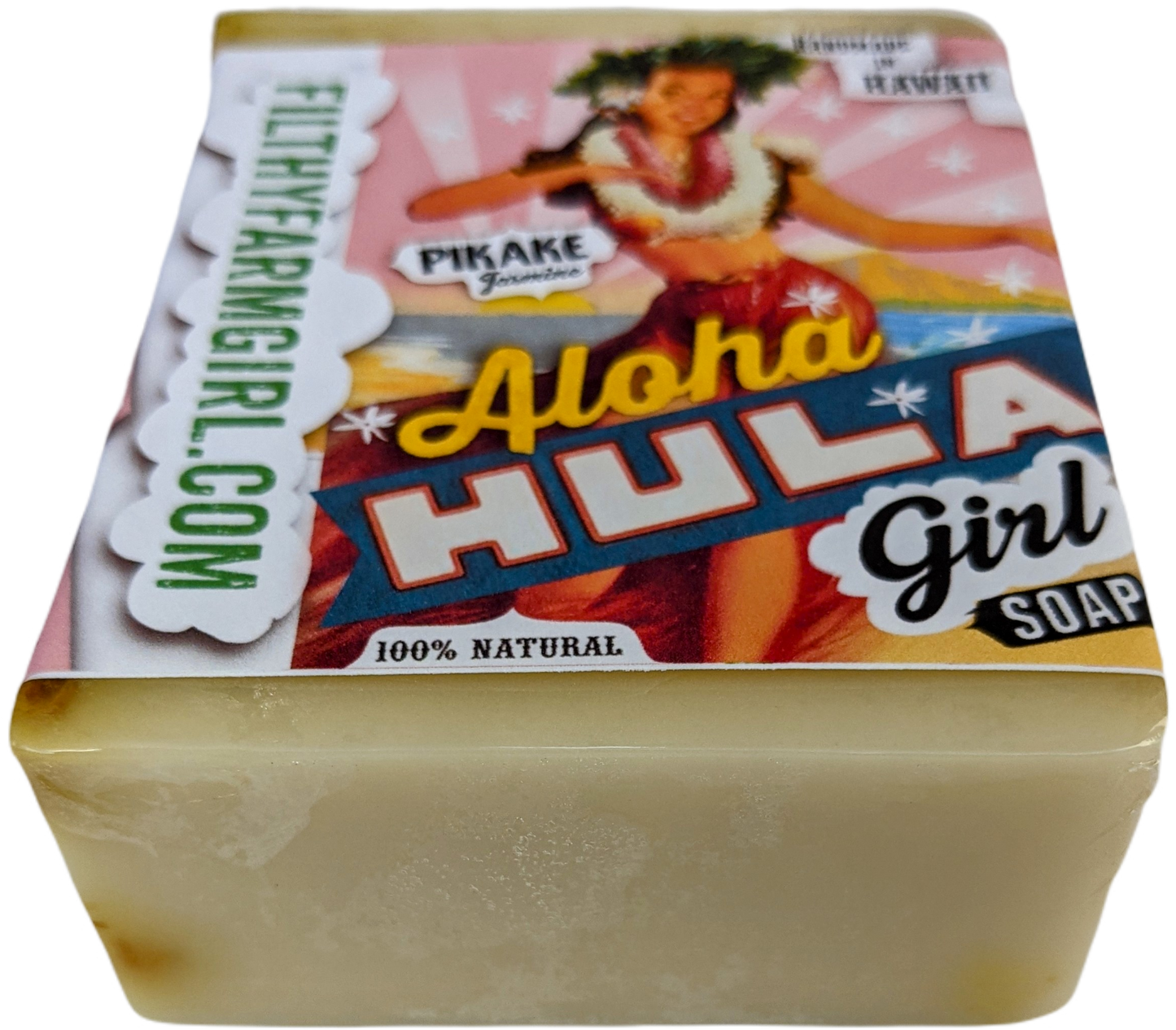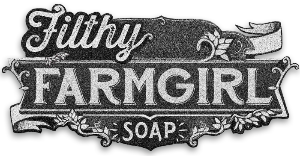 Various Flavors
Question: Can I order a variety of flavors?

Answer: YES, we will be happy to mix any of the flavors available at our store. Please email us at: sales@HKA96815.com to let us know what you need.
Question: Do you have any of the other flavors?

Answer: We do have products that may not be listed on our website, please email us at: sales@HKA96815.com to let us know what you need.